Swiss Bliss - Hiking in Zermatt
14 - 21 September 2024
Take in the breathtaking views of the Matterhorn
as you explore the mountains of Switzerland
on this hiking adventure in Zermatt!
Magical Switzerland
Nothing compares to the captivating beauty of Zermatt, Switzerland during the fall season. As the leaves begin to change and the cool of autumn sets in, visitors are greeted by spectacular views of snow-capped mountains, a blanket of golden yellow and burnt orange leaves, and majestic wildlife. Explore tranquil meadows and alpine forests or take a leisurely stroll through this quaint European village with cozy cafes, shops, and restaurants.
Iconic Matterhorn
Gazing upon the towering Matterhorn in Zermatt is an awe-inspiring experience that few ever forget. Standing more than 14,000 feet tall and surrounded by some of Switzerland's most iconic scenery, the Matterhorn is a sight to behold. Whether you choose to appreciate its stunning beauty from afar, or explore Zermatt's high alpine meadows up close, this iconic peak will leave you in awe and provide memories that last a lifetime.
Hiking in Zermatt
Hiking around Zermatt is an unforgettable adventure. Surrounded by magnificent mountains, including the Matterhorn, and stunning alpine lakes, the landscape offers breathtaking views that are unlike anything else on Earth. Zermatt has plenty of hiking trails for all fitness levels. As you traverse rocky trails and meadows filled with wildflowers, you can stop to enjoy a meal and a nice glass of wine at any number of centuries-old mountain huts.
Hotel Albatros
Our home for the week is the charming Hotel Albatros, a 4-Star property located across the river from the town center, which creates a quiet and peaceful environment after a long day on the slopes. With impeccable service, a wonderful wellness-center and their sumptuous breakfast each day, we're just close enough for all the action, but far enough away for some relaxation and quiet.
Swiss Cuisine
In America, we call it "food". In Switzerland, it's "cuisine". Every meal is a gastronomic experience to delight the palate. Enjoy a beautiful breakfast buffet every morning, with a selection of cereals, pastries, fresh fruits, meats and cheeses. Experience flavorful, gourmet, and locally-sourced lunches and dinners from some of Zermatt's finest restaurants. Discover delicious, healthy food to fuel your adventures!
Beyond the Trails
All our European experiences are unique and special. This means we want you to enjoy all the fabulous experiences Zermatt has to offer. From the food to the shops, and even an optional sightseeing Heli trip around the Matterhorn with a drop at the top of the Testa Grigia (weather permitting). We'll then hike to the top of the Klein Matterhorn and take the Glacier Express back down into town.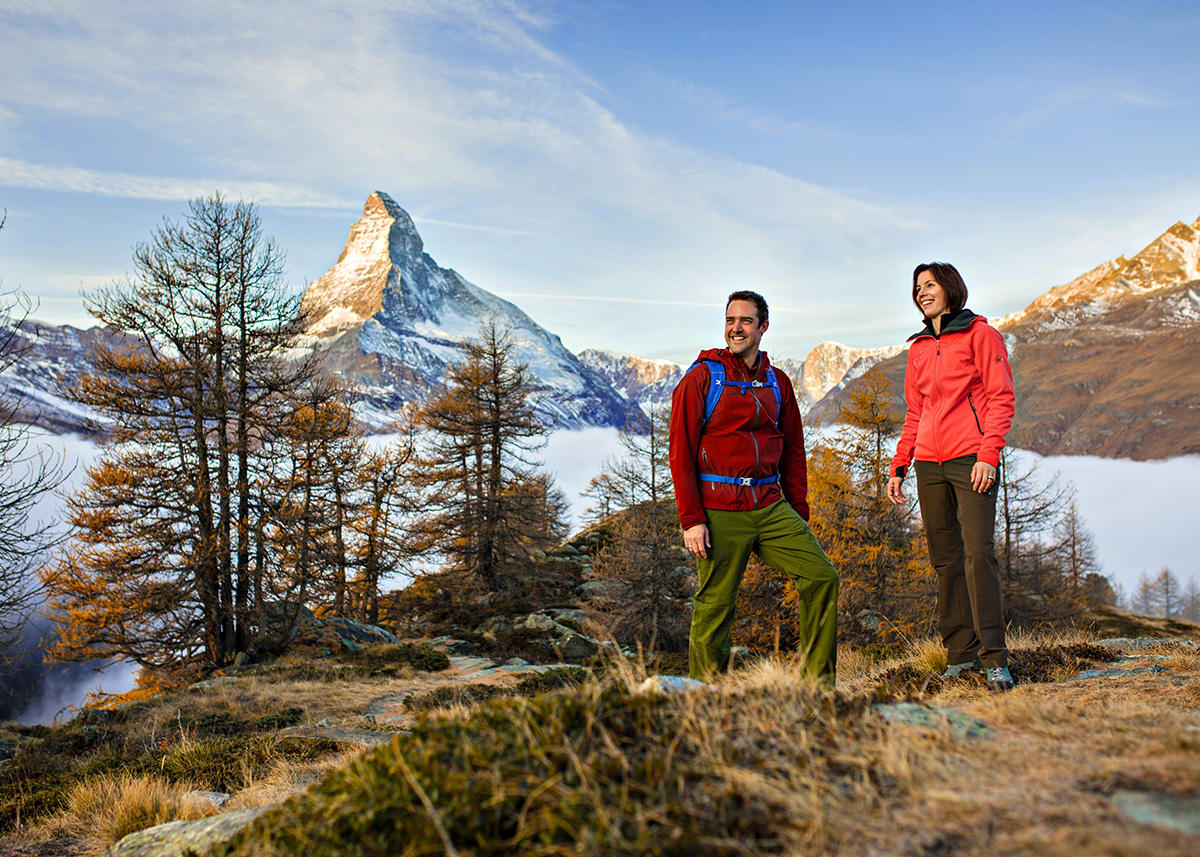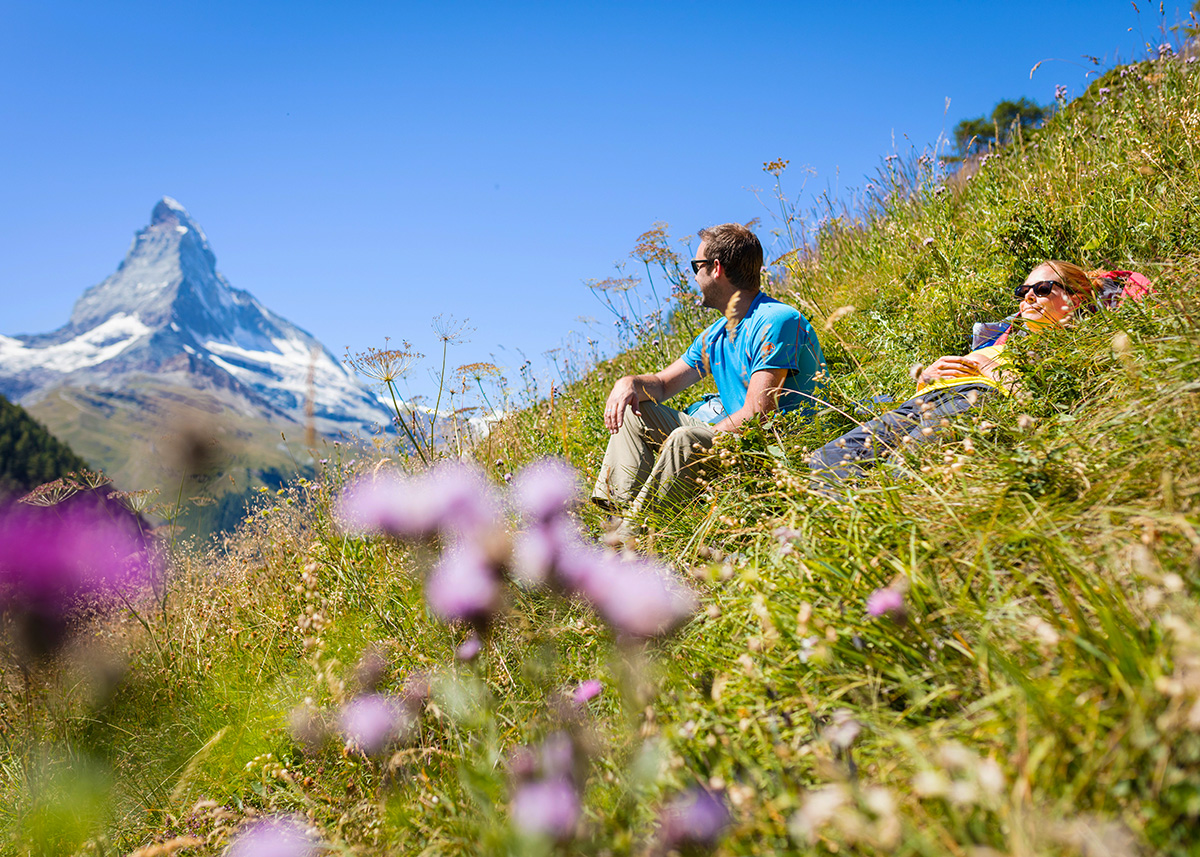 7 nights Lodging at the Hotel Albatros.
Beautiful Breakfast Buffets.
A Gourmet Dinner at Chez Heini.
A traditional Swiss dinner at Stockhorn.
5 Day Bergbahnen Lift Pass.
Welcome Reception.
Kulkea Gift Bag.
NOT INCLUDED:
Flight to Zurich or Geneve, Switzerland.
Train from Zurich or Geneva to Zermatt.
Alcoholic beverages.
Dinners & lunches (other than inclusive).
Specific Spa treatments.
Medical, evacuation and/or cancellation insurance. We strongly recommend every guest who books an Alpin Luxe trip take out Travel Insurance that includes evacuation and medical coverage. Please click here for more information on Travel Insurance.
*Must provide proof of Insurance.
$
3,550
Per Person | Dbl Occupancy
$1000 deposit to secure your booking. (See our updated booking policy!)

Only 10-12 spots available. Book early, this trip will sell out quickly!

Additional payment plan options available at checkout.
We welcome travelers of all types and ages. Individual? Couple? Friends? Family with kids? Of course! Please contact us with any specific questions and information you'd like us to know so we can accommodate your best experience.
As with most beautiful European resorts, travel is an adventure. The scenery is amazing, the roads are excellent and the trains are, well, like trains should be – comfortable and on-time. 
By train: We recommend taking a train from the Zurich Airport to Zermatt which can take around 3.5 hours. If you want a quicker trip, there are faster trains that can shave off 30 minutes. You'll usually find around 46 trains per day running on this route, which spans 170 km. You'll have to make 1 change along the way on your journey to Zermatt.
By car: Guests arriving by car will need to park their vehicles in Täsch, the last town before Zermatt. There is a beautiful new parking structure and train station in Täsch. Once parked, load your luggage on the train to Zermatt and we'll pick you up upon arrival. The Hotel Albatros is only a short carriage ride away.
| Transfer point: | By car: | By train: |
| --- | --- | --- |
| | | |
| | | |
| | | |
Safe
Hairdryer
Vanity Mirror
Telephone
Slippers
Bathrobe
Flat-Screen TV
Free WiFi
Minibar
Toiletries
Base layers (wool is best for travel / hiking)
Hiking socks (wool or compression)
Mid-layer (wool, down vest or fleece pullover)
High quality rain proof outerwear (Gore-Tex or similar)
Hiking Shorts / Tights
Gloves or mittens
Warm headwear (Beanie or Headband)
Sunglasses
Buff or face and neck protection
Hiking Boots / Shoes
Lodge clothing (comfy sweats)
Mountain casual apparel for dinners (jeans, sweaters)
Bathing suit (sauna, spa, hot tub)
Sunscreen and Chapstick
Basic toiletries
Discover Hiking in Zermatt for Yourself!
stay up to date on the world's most breathtaking destinations, travel tips and more!