Austrian Golf & Spa Retreat
Short game, short game, short game!
Come hone your short game skills on the majestic golf courses
of the Austrian Alps. Join us for this unforgettable week of Golf in Austria,
and rejuvenate both mind and body!
An Ultimate Golf Retreat
You will get to experience three unique golf courses, from the ultra-modern to the historic and famed. Golfclub Zillertal Uderns – a new championship golf course in the Zillertal Valley, Golfclub Achensee – the oldest golf club in Tirol dating back to 1934, and the Golf Club Innsbruck-Igls – located on a magnificent sunny plateau above the city of Innsbruck.
Healthy Mind and Body
There is a reason why Austrians are ranked 23rd in the world for life expectancy. They enjoy a slower pace of life, farm to table cuisine, lots of outdoor activities year-round and three times more vacations than most Americans. Europeans in general place a high value on fostering a healthy regime, which allows them to live a very active and healthy lifestyle.
Gourmet Local Cuisine
The Gault et Millau chefs of the Sport Residenz will treat your palate to the exquisite flavors of Europe.With fresh breakfasts, healthy afternoon snacks and multi-course dinners, you'll experience the best local, farm-to-table, artistically crafted food that Austria has to offer. Discover how truly wholesome food can change the way you live!
Rest and Rejuvinate
"All golf and no rest make Jack a dull boy." We think that's how the saying goes! There is no rushing home after a round of golf in Austria. You can enjoy the Sport Residenz world-class spa facilities, with over 1000 Sq Meters of Hot Tubs, Sauna, Steam Baths, Massage Tables, and more. Daily recuperative sessions will be fundamental to your recovery from the physical aspects of this retreat.
Modern & Rustic
In the heart of the Austrian Alps lie some of the most breathtaking golf courses in the world. Artistically designed around glittering lakes, stately castles, lush meadows, dense forests and ancient vineyards. you'll wonder if you've stumbled onto a movie set! And in the center of it all, our accommodations for the week, at the Sport Residenz Zillertal – a spectacular 4-Star S property, a gem set in the heart of paradise.
The Alpine Lifestyle
When it comes to healthy and stress-free living, Europe is a leader in every category – from medicinal, curative and therapeutic remedies to the scientific development of products utilizing natural ingredients. Alpin Luxe is excited to introduce you to their Alpine Lifestyle. This week of immersion in the European culture of wellness and peaceful living will refresh your appreciation for life, long after you've returned home.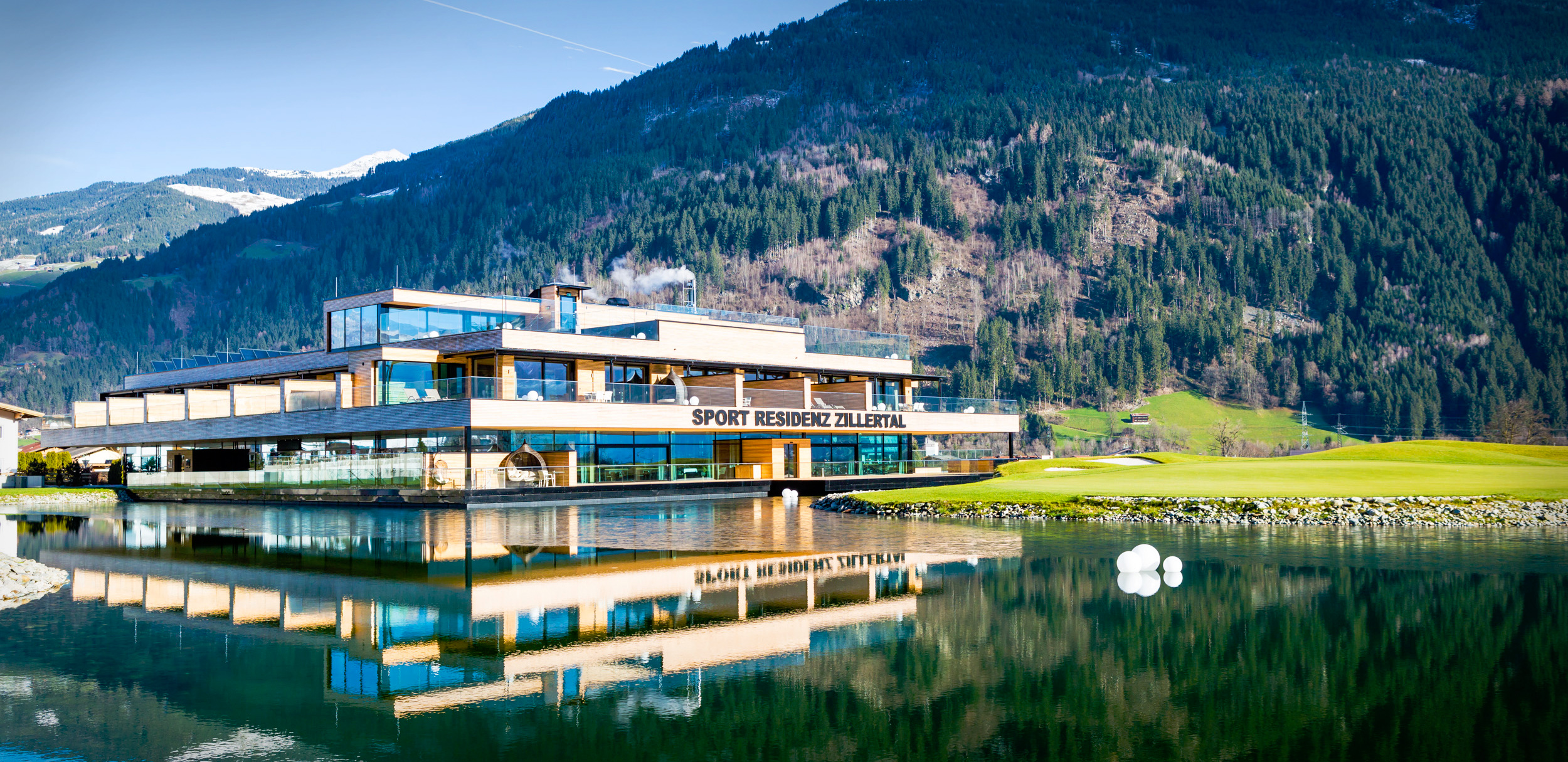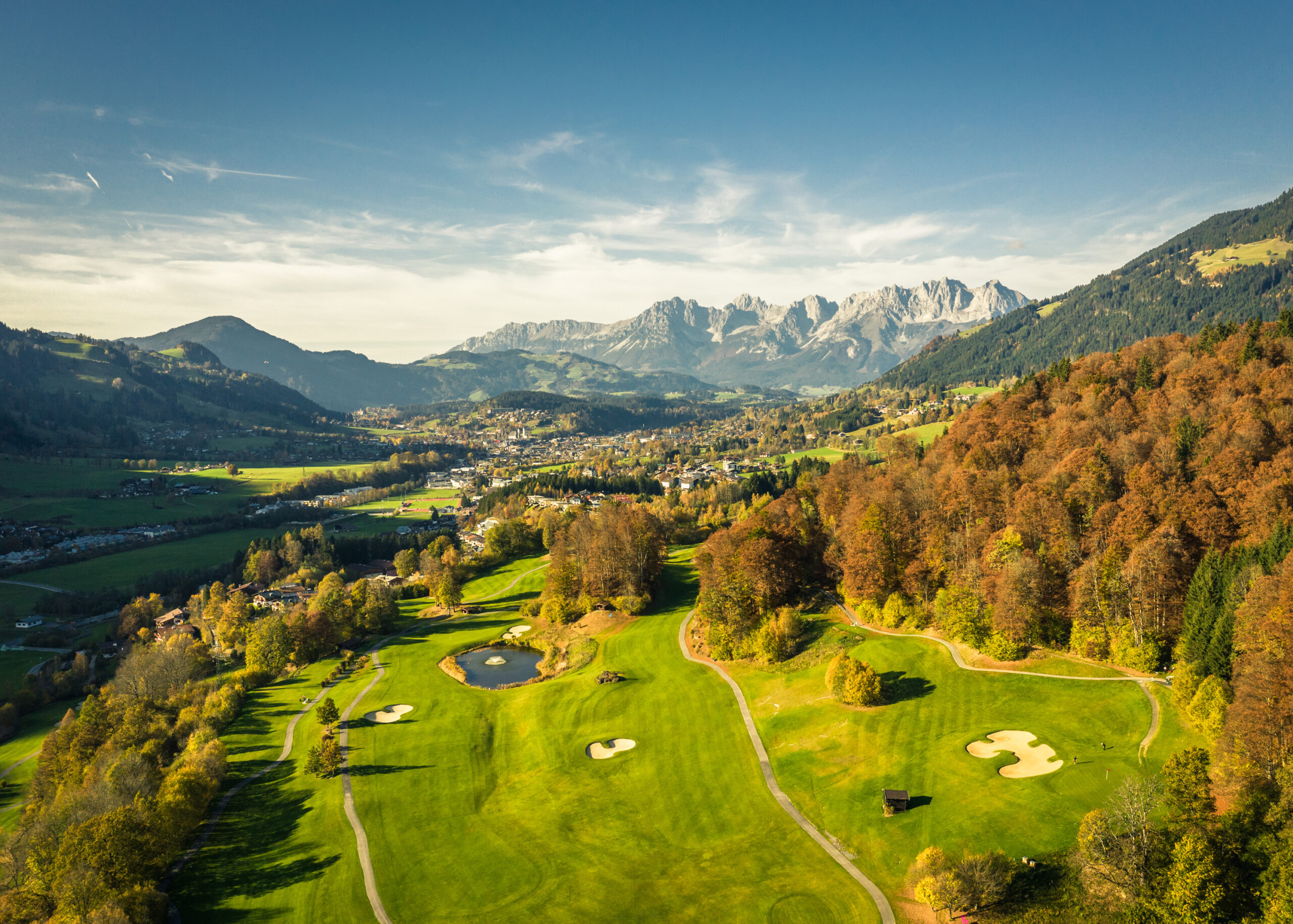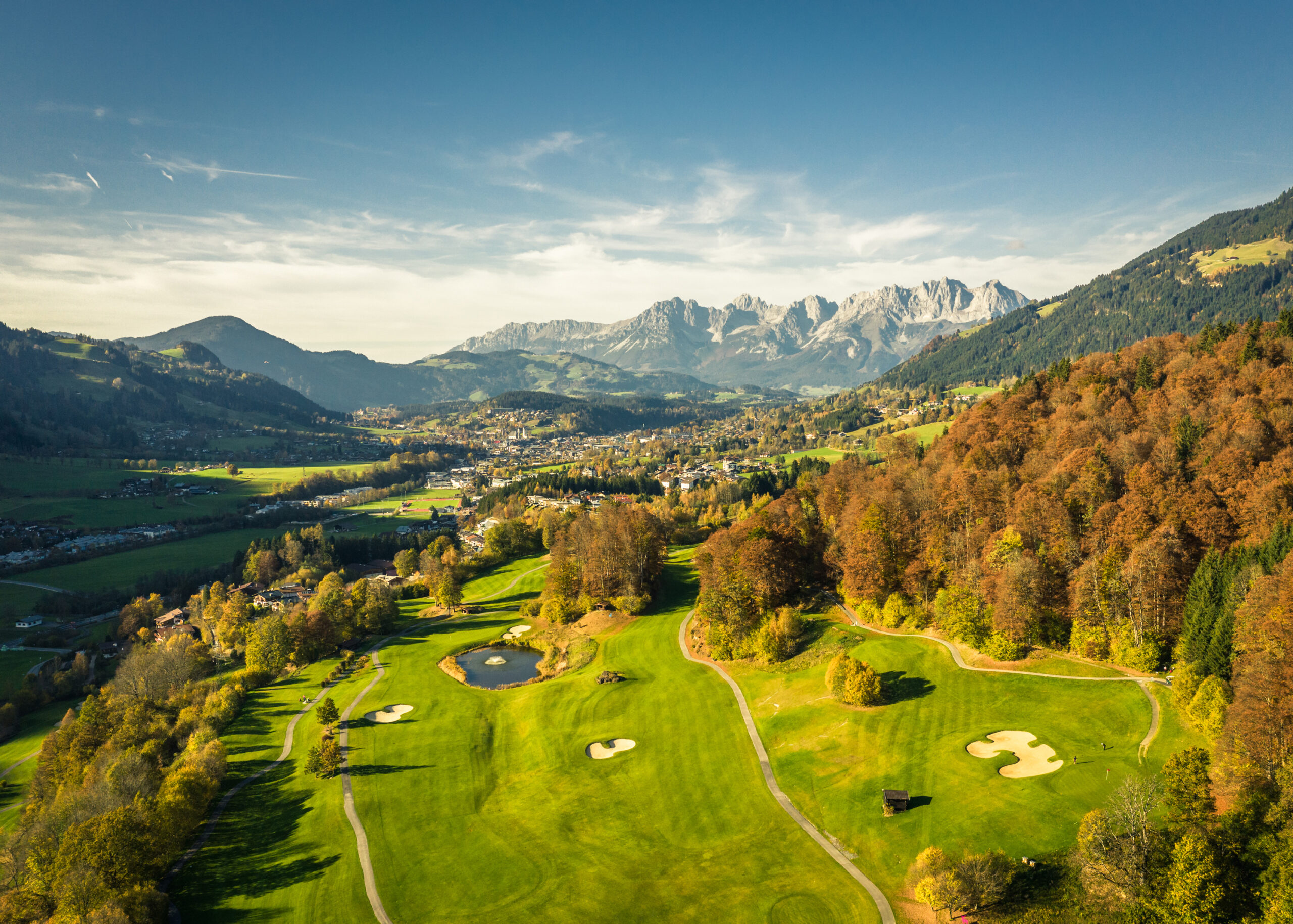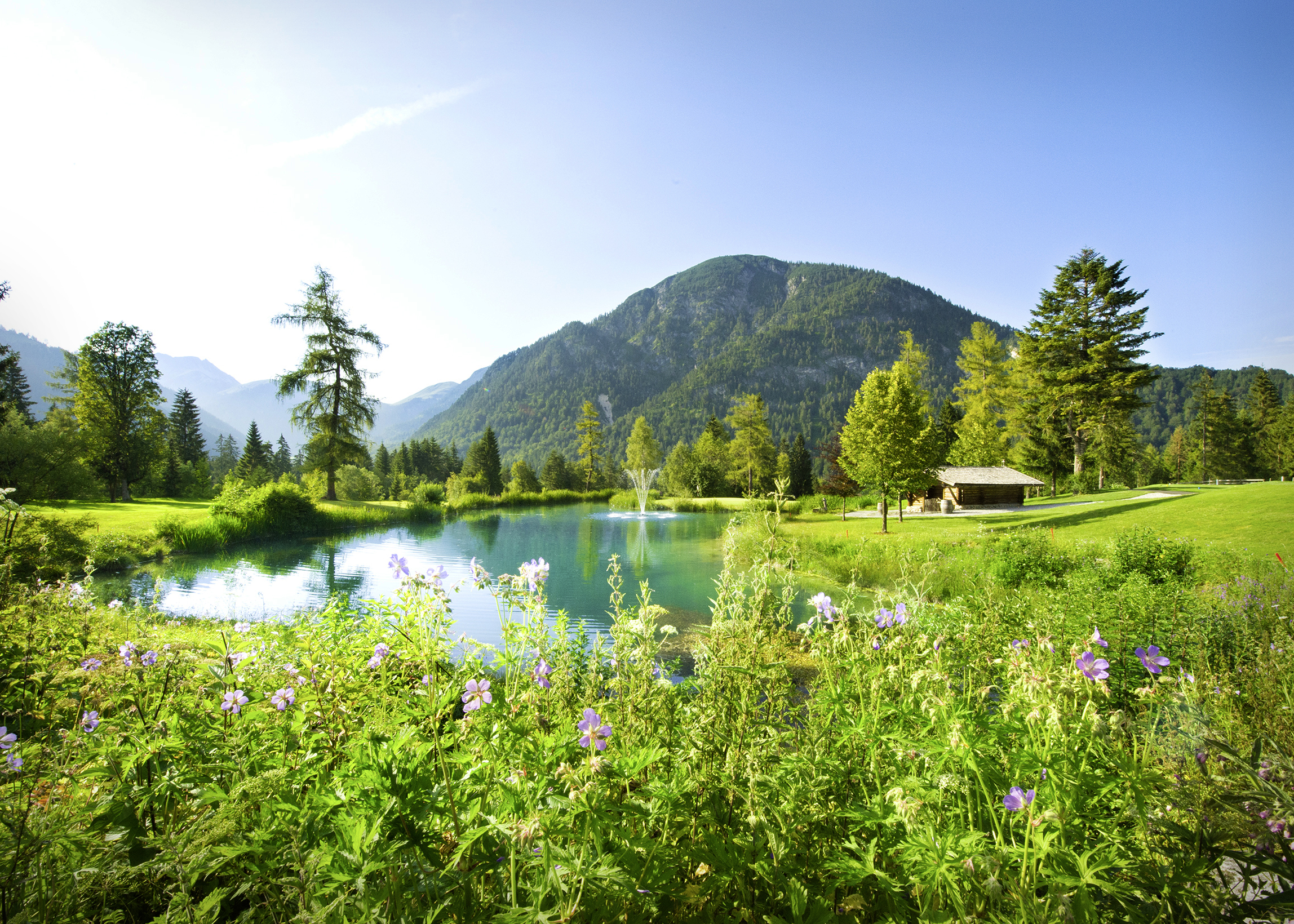 7 nights lodging "Half Board" at the 4-StarS Sport Residenz Zillertal
Magnificent Buffet Breakfasts.
Afternoon Tea & Snack.
Gourmet Dinners (includes any special dietary requirements).
Airport transfers and transportation during your stay.
Greens fees for 6 rounds of golf at Golfclub Zillertal, Golfclub Achensee, Golfclub Innsbruck.
Evening in Innsbruck (Dinner at Schloss OTTOBURG).
Welcome reception at the Sports Residenz Zillertal.
All-access pass to spa & wellness facilities:
Saunas, pools, hot tubs, steam rooms, infrared cabins, and more.
€200 Spa Gift Card.
NOT INCLUDED:
Flight to Innsbruck, Austria.
Alcoholic beverages.
Additional spa treatments (other than inclusive).
Lunches.
Medical, evacuation and/or cancellation insurance. We strongly recommend every guest who books an Alpin Luxe trip take out Travel Insurance that includes evacuation and medical coverage. Please click here for more information on Travel Insurance..
*Must provide proof of Insurance*
We recommend all our guests fly directly into the Innsbruck airport – which is only 45 minutes away from the hotel.  You should plan to arrive by midday on Saturday – which will give you time to check in, unpack and get ready for golf the next day.  Please make sure to give us your flight details so we can arrange transportation from the airport to the Sport Residenz Zillertal.  We will also arrange transportation back to the airport the following Saturday. 
Sumptuous Buffet Breakfast
Each morning, all guests receive an amorous,
varied breakfast buffet with vital corner,
fresh fruit and delicacies from our regional offerings.
Afternoon snacks and drinks are available from 2:00 to 4:00p each day.
In our exceptional "Hood and 13 Points by Gault & Millau"
gourmet restaurant "The Genusswerkstatt",
everything revolves around selected ingredients
for the physical wellbeing.
Chef de Cuisine Willy cooks for his guests with
local, farm to table ingredients.
All half-board guests receive a multi-course gourmet
evening menu, gala dinners or exclusive themed buffets.
A glass of wine, cocktail and/or aperitif
from our well-stocked bar and wine lounge
is the perfect ending to each active day.
Our "Cloud7" Spa is wellness at its best.
Saunas and steam baths provide relaxation and soothing comfort after a long day of activities.
Cosmetic and/or massages provides a little luxury for the senses.
Your own private spa with panoramic sauna can be enjoyed in the suites.
Suites also come with the exclusive "sauna days"
in Mattheo Thun design with direct access to the sun terrace
and the year-round heated infinity pool on the roof
with stunning views of the Zillertal Alps and the golf course.
• Spa facility with over 1,000 m²
• Rooftop hot tub
• Year-round heated infinity pool on the roof
• Sauna day from 11am with direct access to the sun terrace and infinity pool
• Finnish sauna at 90 degrees
• Bio sauna at 55 degrees
• Brine steam bath
• Relaxation room & waterbed relaxation room
• Sun terrace by the infinity pool
• Panorama Winter Garden relaxation area on the roof
• Fitness room with cardio and muscle building
• Natural swimming pond with jetty
• Infrared Cabin
• Balcony or terrace
• Self-programmable Safe
• Satellite TV, wireless, radio and telephone
• Shower, separate WC
• Underground parking
• Bathrobes and felt slippers on loan in the Room
• Minibar filled with free soft drinks
• Espresso coffee machine
• Free Wi-Fi Internet
Golf clubs
Travel golf club bag
Extra golf gloves
Range Finder
Golf balls
Golf towel
Golf shoes
Hats/visors
Sunglasses
Rain pants
Rain jackets
Umbrella
Long pants and shorts or skirts
Short sleeve and long sleeves
Outerwear layers
Allergy medicine
Bandaids/athletic tape
Ibuprofen/Tylenol
Epi Pen if applicable
Sunscreen/Chapstick
Extra Glasses/Contacts if applicable
Water Bottle
Snacks for golf bag
**It is advised to pack as much "golf gear" in the
golf travel bag as possible, up to allotted weight
for airlines, as it helps protect the golf clubs during transit.**
Airline Tickets
Passport
Digital Vaccine Passport (optional)
GoPro or Camera
Notepad and paper to take notes for yourself during teaching sessions
Discover this Austrian Golf Retreat
Contact us for custom dates and pricing:
stay up to date on the world's most breathtaking destinations, travel tips and more!