From Switzerland to Italy!

11 - 18 March 2023
Springtime in Zermatt could be called God's gift to skiing.
You can't get this
Confirmed360 Exclusive Experience
anywhere else on Earth!
Immerse yourself in skiing's most iconic landscape, with
2x Olympian and World Cup skier
Kristin Krone
.
Matterhorn Magic
Nestled in a deep valley enclosed between steeply scarped mountains, Zermatt is dominated by the arguably most famous mountain in the world, the huge and graceful Matterhorn. This alpine wonderland is truly a special place. There are no cars in Zermatt and the air is fresh and crisp. It's a modern European town, enveloped with the magic of stepping back in time.
World-Class Coaching
Ladies and gentlemen, this is a once-in-a-lifetime opportunity for you to experience spring skiing under the Matterhorn, on Zermatt, Switzerland's and Cervin, Italy's iconic slopes, while learning and bonding with 2X Olympian and 6X National Champion
Kristin Krone
. You'll get personalized, on-mountain coaching during this week in paradise.
A Skiing Paradise
Zermatt is the "gold standard" for skiing in Europe. The skiing expanse is breathtaking – with over 3,500 acres spanning both Switzerland and Italy, featuring groomed runs nearly 10 miles long. There is nothing better than skiing down the backside of the Klein Matterhorn into Italy!  The experience of skiing from one country to another is a thrilling and unparalleled adventure.
Ultimate Luxury
Our home for the week is the luxurious 4-Star S Matterhorn FOCUS Design Hotel, created by renowned architect Heinz Julen. This amazing spa hotel merges lifestyle and architecture with nature – right at the foot of the majestic Matterhorn. The FOCUS is situated in a unique location, directly by the "Matterhorn Glacier Paradise" valley station and a 10-minute walk to the village center.
The Alpine Lifestyle
Europe is a leader in healthy and stress-free living – from medicinal and therapeutic remedies to scientific development of natural products, to healthy nutrition. Alpin Luxe is excited to introduce you to their Alpine Lifestyle. This week of immersion in the European culture of wellness and peaceful living will refresh your connection to the natural world, & appreciation for life.
Beyond the Slopes
All our European experiences are special. This means we will arrange fabulous dinners throughout the week at Zermatt's most famous restaurants, with the option for an exquisite sightseeing Heli trip around the Matterhorn with a skier drop at the top of Zermatt (weather permitting)! You will experience the best Zermatt has to offer. We also provide Stoeckli ski rentals for the week.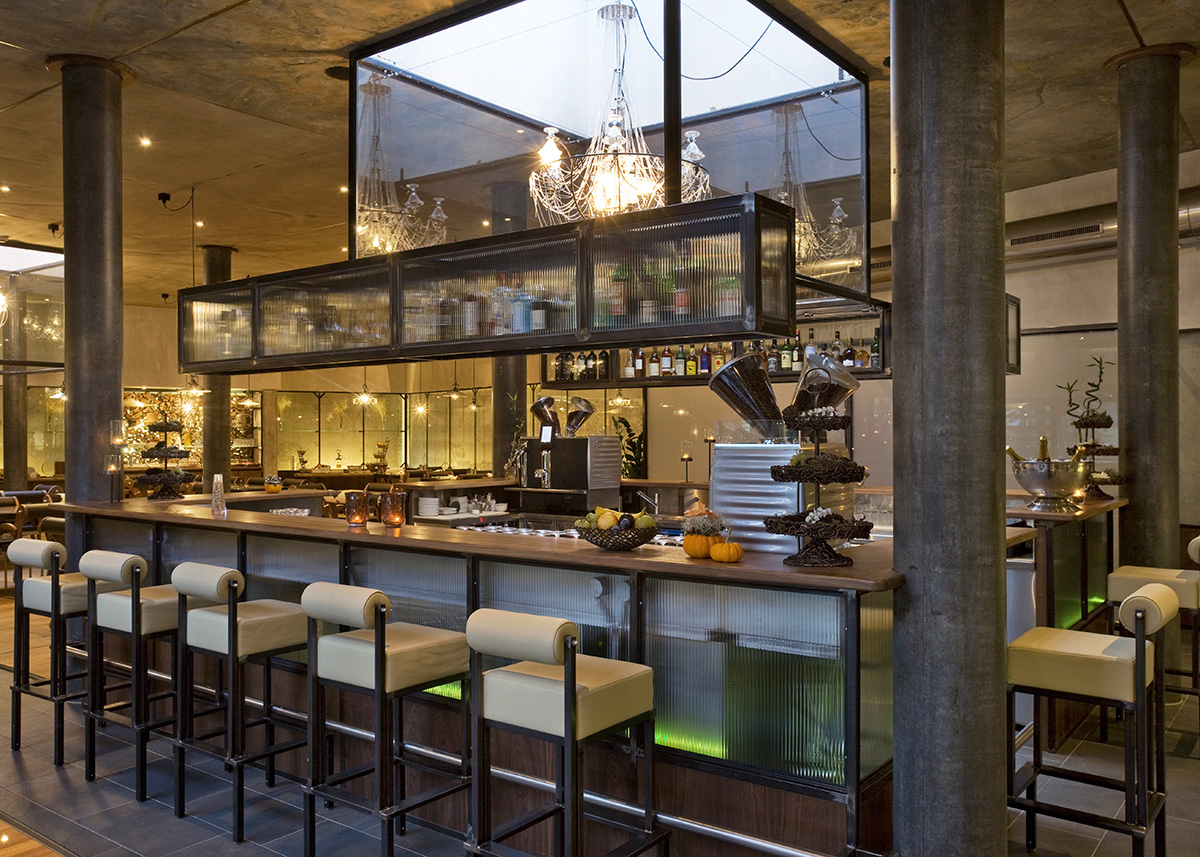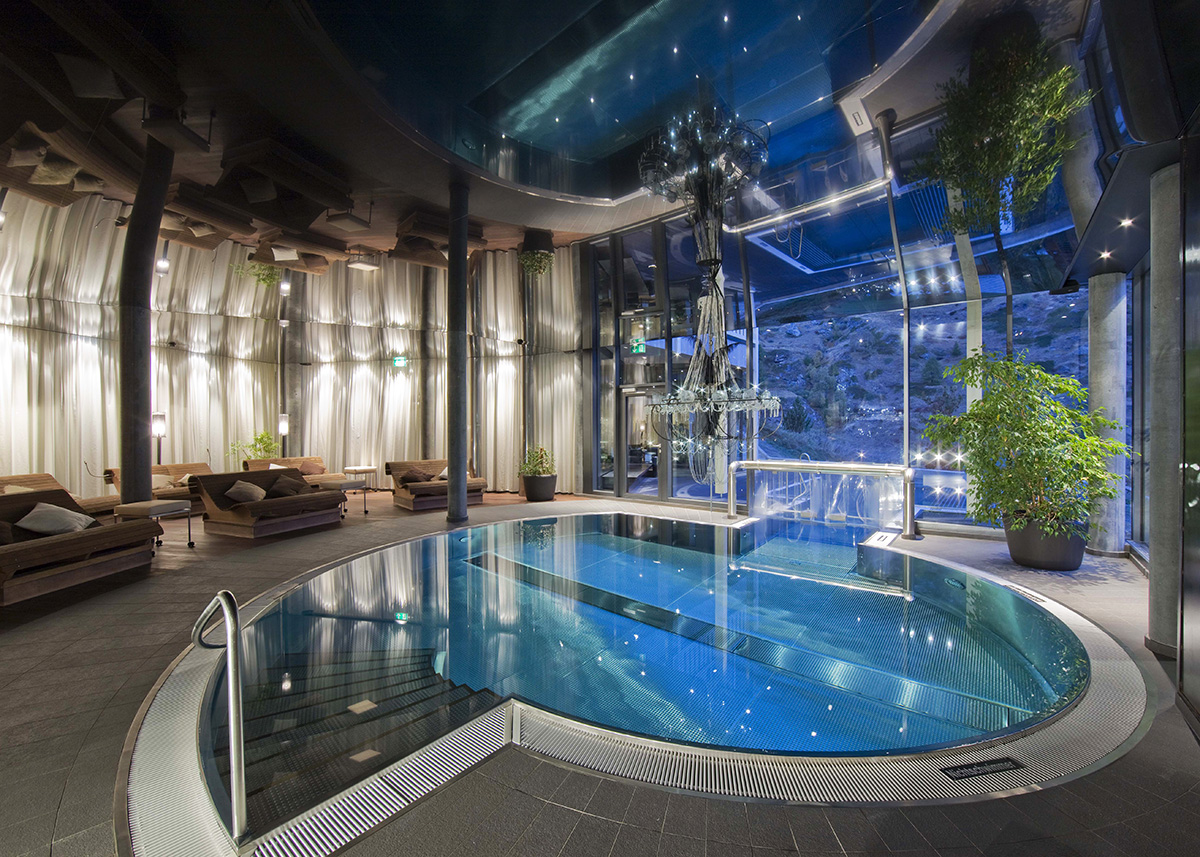 7 nights lodging and breakfast at the luxurious Matterhorn FOCUS Design Hotel.
Zermatt / Cervin Ski Pass – 7 Days to ski (includes additional on-mountain insurance).
*Credit for IKON Pass holders, who will receive 7 days of skiing in Zermatt only (not Italy).*
Traditional Dinner of Swiss Lamb at Chez Heini with wine.
Welcome reception at Matterhorn FOCUS Design Hotel.
On-mountain coaching from 2X Olympian and 6X National Champion, Kristin Krone.
Stoeckli Skis and Poles for the week.
Heliski Zermatt Sightseeing Helicopter Trip around the Matterhorn including a skier drop at the top of Zermatt!
(Weather Permitting)
$500 Gift Card for Matterhorn FOCUS Spa and Wellness Center.
Alps & Meters Luxury Ski Jacket.
Skilebrity Gift Bag.
NOT INCLUDED:
Flight to Zurich.
Lunches and most dinners.
Transportation to Zermatt.
Alcoholic beverages.
Ski clothing, helmet, gloves, goggles and ski boots.
Medical, evacuation and/or cancellation insurance. We strongly recommend every guest who books an Alpin Luxe trip take out Travel Insurance that includes evacuation and medical coverage. Please click here for more information on Travel Insurance..
*Must provide proof of Insurance*
Early Bird Pricing ends January 1st 2023. Book now to lock it in!!

$1000 deposit to secure your booking. (See our updated booking policy!)

Only 10-12 spots available. Book early, this trip will sell out quickly!

Additional payment options and plans available below.
As with most beautiful European resorts, travel is an adventure. The scenery is amazing, the roads are excellent and the trains are, well, like trains should be – comfortable and on-time. Want to bypass the adventure and go first class? Take a helicopter from the airport directly to Zermatt! It's more affordable than you'd think. Alpin Luxe has a discount rate with Air Zermatt.
By car: Guests arriving by car will need to park their vehicles in Täsch, the last town before Zermatt. There is a beautiful new parking structure and train station in Täsch. Once parked, load your luggage on the train to Zermatt and we'll pick you up upon arrival. The Hotel FOCUS is only a short carriage ride away.
By train: We recommend taking a train from the Zurich Airport to Zermatt which can take around 4 hours. If you want a quicker trip, there are faster trains that can shave off 30 minutes. You'll usually find around 46 trains per day running on this route, which spans 170 km. You'll have to make 1 change along the way on your journey to Zermatt.
| Transfer point: | By car: | By train: | By helicopter: |
| --- | --- | --- | --- |
| | | | |
| | | | |
| | | | |
Matterhorn FOCUS Hotel Amenities
Double bed with sofa or sofa bed
Balcony
Design furniture
Mirrored window
Free WIFI
Nespresso coffee machine
WC/Bathroom with shower or bathtub
Cosy bathrobe & slippers
High-quality care products
Hair dryer
Flat screen LCD HD TV with radio
Direct dial telephone
Room safe
Base layers (wool is best for travel)
Ski socks (wool or compression)
Mid-layer (wool, down vest or fleece pullover)
High quality outerwear (Wool, Gore-Tex or similar)
Gloves or mittens
Helmet (recommended)
Warm headwear (for off-piste)
Goggles
Buff or face and neck protection
Ski or snowboard boots
Lodge clothing (comfy sweats)
Mountain casual apparel for dinners (jeans, sweaters)
Regular boots (mud or snow)
Bathing suit (sauna, spa, hot tub)
Sunglasses
Sunscreen and Chapstick
Basic toiletries
Airline Tickets
Passport or ID
*Check in with us regarding COVID Testing and Travel Requirements
Extra goggle lenses
Extra pair of gloves or mittens
GoPro or Camera
This is a Confirmed360 Exclusive Experience.
If you are a member, enter your password below to book now!
If not, please contact us at info@alpinluxe.com or (877) 515-9765 .
stay up to date on the world's most breathtaking destinations, travel tips and more!