Magnificent Dubai Golf

30 Oct - 5 Nov 2022
A confirmed360 Exclusive Experience.
Golf in Dubai is a class apart. No wonder it's the 4th most visited city in the world!
The Emirate has a number of fantastic courses and is slowly growing as
the new modern epicenter of the golfing world – which also has
one of the most impressive skylines in the world.
Why Dubai?
If Dubai is not on your bucket list, write it down now! There is no other city on earth, built from the ground up with no expense spared. Dubai is safe, indulgent, progressive and architecturally glamorous. The incredible United Arab Emirates city is a luxury travel destination for both leisure and business – melding a modern metropolis with a timeless feel and Arabian flair.
SLS Hotel
Located in the Downtown district, this luxury hotel property offers spectacular, unobstructed views of the world's tallest building, the Burj Khalifa, as well as Dubai Creek. Two magnificent infinity pools are situated atop the 75-story tower offering an incomparable 360-degree views of Dubai, making these pools among the highest not just in the city, but globally.
Dining in Dubai
When it comes to fine dining, Dubai is nearly too exotic to imagine. The best restaurants in Dubai serve virtually every cuisine from around the world, including many specializing in Dubai's own Arabic delights. They are not simply somewhere to eat, but a destination in their own right, with stunning décor, amazing views and unforgettable culinary experiences.
First Class Golf
Whether it's the Majlis Course at the Emirates Club (home to the Dubai Desert Classic), Greg Norman's new "Fire and Earth" course at Jumeirah Golf Estates, Dubai Hills or the Els Club course, you'll play some of the finest golf tracks in the world – all in front of an impressive skyline of the world's tallest and most modern skyscrapers.
Skyline Dubai
Based on the average height of the world's ten tallest buildings, Dubai has the tallest skyline in the Middle East and the world. The ultra-modern architecture of Dubai's skyline ranks eighth in the world with 248 buildings rising at least 100 metres (330 ft) in height - including the world's tallest building, the Burj Khalifa.
Abundant Activities
Dubai is not just a fancy city in the desert. The number of extracurricular activities (outside of golf) are numerous. A desert safari with quad bikes, private yacht rental, scuba diving, deep sea fishing, Burj Al Arab tour, jet skiing, museums and of course… snow skiing! Yes – inside the Dubai Mall is Ski Dubai and it's fun for a few hours!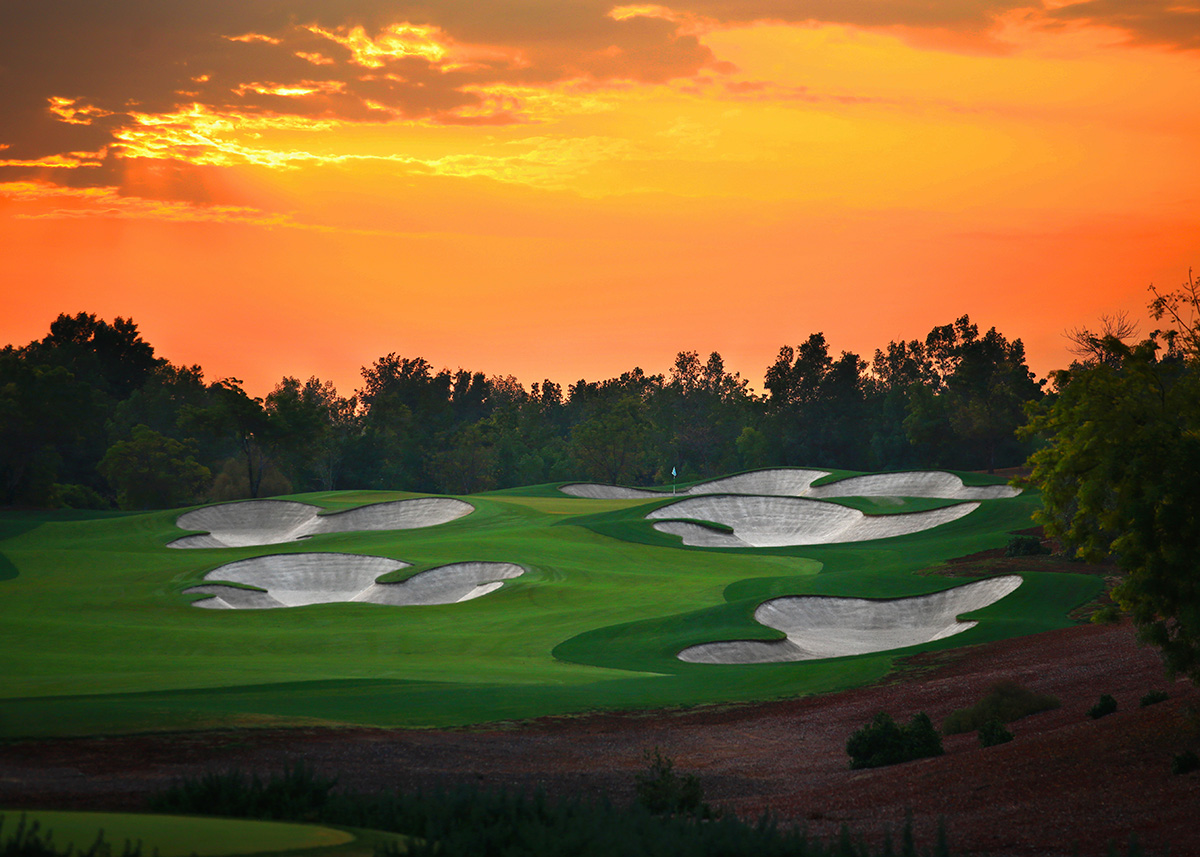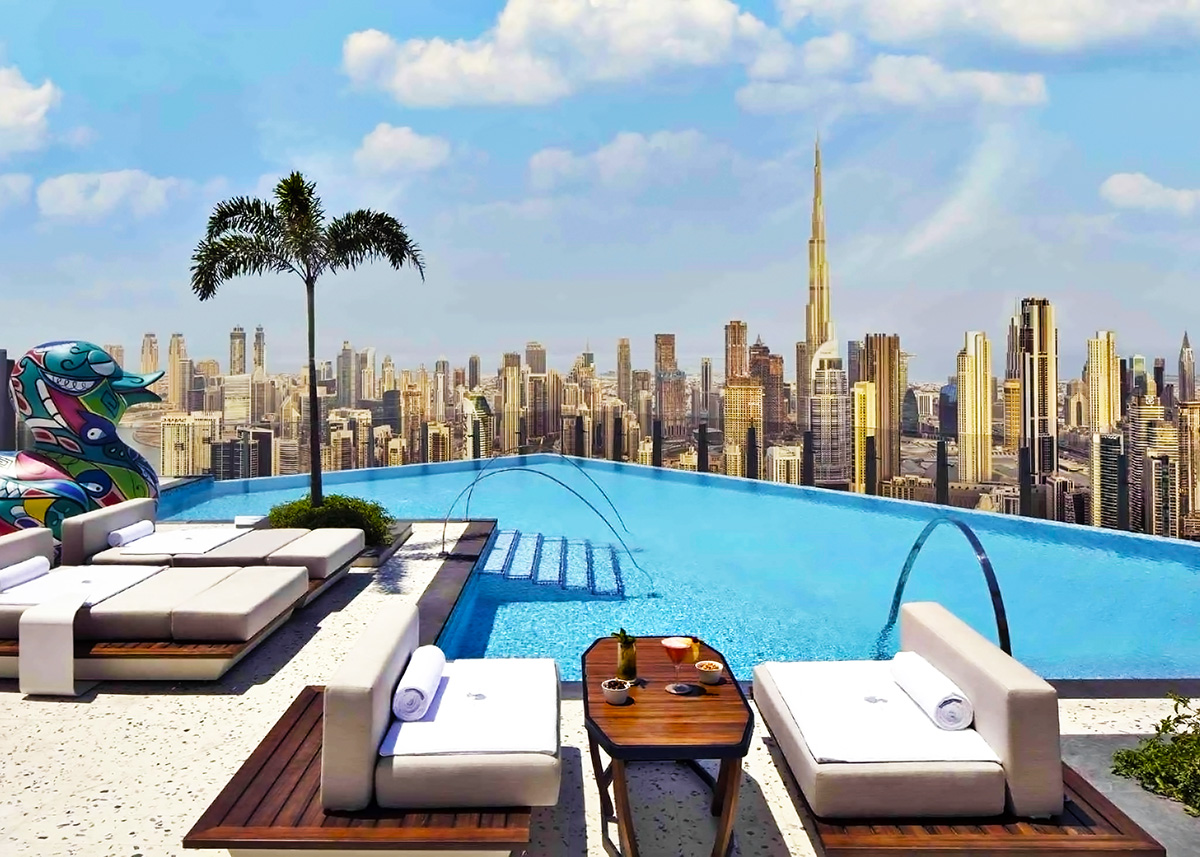 7 nights lodging at SLS Dubai.
Sumptuous Breakfast Buffet each morning.
Dinner at Carna by Dario Cecchini (Steakhouse).
Dinner at Fi'Lia Dubai (Italian).
Welcome reception upon arrival.
4 days of golf.
On-demand transportation in and around Dubai.
$250 Spa and Wellness Gift Card.
Afternoon on a private yacht.
Burj Khalifa Sky Ticket and Dinner.
Desert Safari on Quad Bikes.
Alpin Luxe exclusive Golfer's Gift Bag.
NOT INCLUDED:
Flight to Dubai.
Lunches and some dinners.
Alcoholic Beverages.
Medical, evacuation and/or cancellation insurance. We strongly recommend every guest who books an Alpin Luxe trip take out Travel Insurance that includes evacuation and medical coverage. Please click here for more information on Travel Insurance.
*Must provide proof of Insurance*
$1000 deposit to secure your booking. (See our updated booking policy!)

Only 8-10 spots available. Book early, this trip will sell out quickly!

Additional payment plan options available below.
Dubai, United Arab Emirates
Flights to Dubai are frequent from multiple cities in the USA, but we advise to break up the flights by flying to New York and departing from either JFK or Newark to Dubai. It's a 12+ hour flight, which is not much different than flying to Asia.
Ground transportation will be covered by our concierge service – to and from golf, activities and dinners.
Hair Dryers
Natural personal care products
Flat screen TV
Safe
Mini-bar
Free Wi-Fi available throughout the buildings
Golf clubs
Travel golf club bag
Extra golf gloves
Range Finder
Golf balls
Golf towel
Golf shoes
Hats/visors
Sunglasses
Rain pants
Rain jackets
Umbrella
Long pants and shorts or skirts
Short sleeve and long sleeves
Outerwear layers
Allergy medicine
Bandaids/athletic tape
Ibuprofen/Tylenol
Epi Pen if applicable
Sunscreen/Chapstick
Extra Glasses/Contacts if applicable
Water Bottle
Snacks for golf bag
**It is advised to pack as much "golf gear" in the
golf travel bag as possible, up to allotted weight
for airlines, as it helps protect the golf clubs during transit.**
Airline Tickets
Passport or ID
*Check in with us regarding COVID Testing and Travel Requirements
GoPro or Camera
Notepad and paper to take notes for yourself during teaching sessions
This is a Confirmed360 Exclusive Experience.
If you are a member, enter your password below to book now!
If not, please contact us at info@alpinluxe.com or (877) 515-9765 .
stay up to date on the world's most breathtaking destinations, travel tips and more!