Bormio, Italy Valentine's Ski Special

11 - 18 February 2023
Ladies and Gentlemen – want a Valentine's gift to truly impress?
Treat your partner, best friend and/or family member to the ski trip of a lifetime
in two of the most amorous locations on earth – Bormio & Santa Caterina, Italy!
Join us on this Confirmed360 Exclusive Experience!
Medieval Towns
Bormio is a quaint, medieval town located in the Lombardy region of the Alps in northern Italy. The center of the upper Valtellina Valley, Bormio and Santa Caterina are popular winter sports resorts – which will host some alpine events at the 2026 Olympic Winter Games. In addition to modern skiing facilities, the town is noted for the presence of several ancient Roman baths.
Synchronized Skiing
What better way to spend a romantic week in the Italian Alps than learning to work with your partner on the art of synchronized skiing. Our Hall of Fame coach, Dan Egan, presented the idea that has worked like magic in many of his world-renowned ski clinics. Very few skiing couples ever get to experience the fun and achieve the ability to ski down the mountain – in sync with each other.
The Hall of Famer
World-renowned free skier, pioneer of extreme sports and certified mountain guide,
Dan Egan
, has appeared in 13 Warren Miller ski films and is known for skiing the most remote regions of the world with his brother John. In 2001, Powder Magazine named Dan one of the most influential skiers of our time and in 2016, he was inducted into the US Skiing & Snowboarding Hall of Fame.
The Champion
This is a once-in-a-lifetime opportunity for you to experience Europe with one of America's greatest female skiers, World Cup Champion,
Tamara McKinney
. This trip is all about the experience of skiing in Bormio and Santa Caterina and deepen your connection with your partner through synchronized skiing. Learning from two of skiing's biggest "rock stars" in one location on Valentine's Week? Iconic!
The Bagni Vecci
Our primary hotel will be the Bagni Vecci Spa Hotel in Bormio, where we indulge in great food, and enjoy après ski in the magical and iconic geothermal baths that run throughout the mountain beneath the hotel. Even some of the original Roman baths are operational adjacent to the church. This is a chance to relax where Napoleon strategized and Hemmingway penned his greatest work.
Sunny Valley Lodge
For Valentine's Day, we will be staying at the top of Santa Catarina, in the rustic, yet modern Sunny Valley Mountain Lodge. With 9 beautiful, ultra-modern mini-suites, a private dining area, a gastronomy lab, après ski bar and a wonderful spa, Sunny Valley will be our home for one or two nights. The consummate host, and my dear friend Beppe, is a sommelier who has some of Italy's finest chef's working under his guise.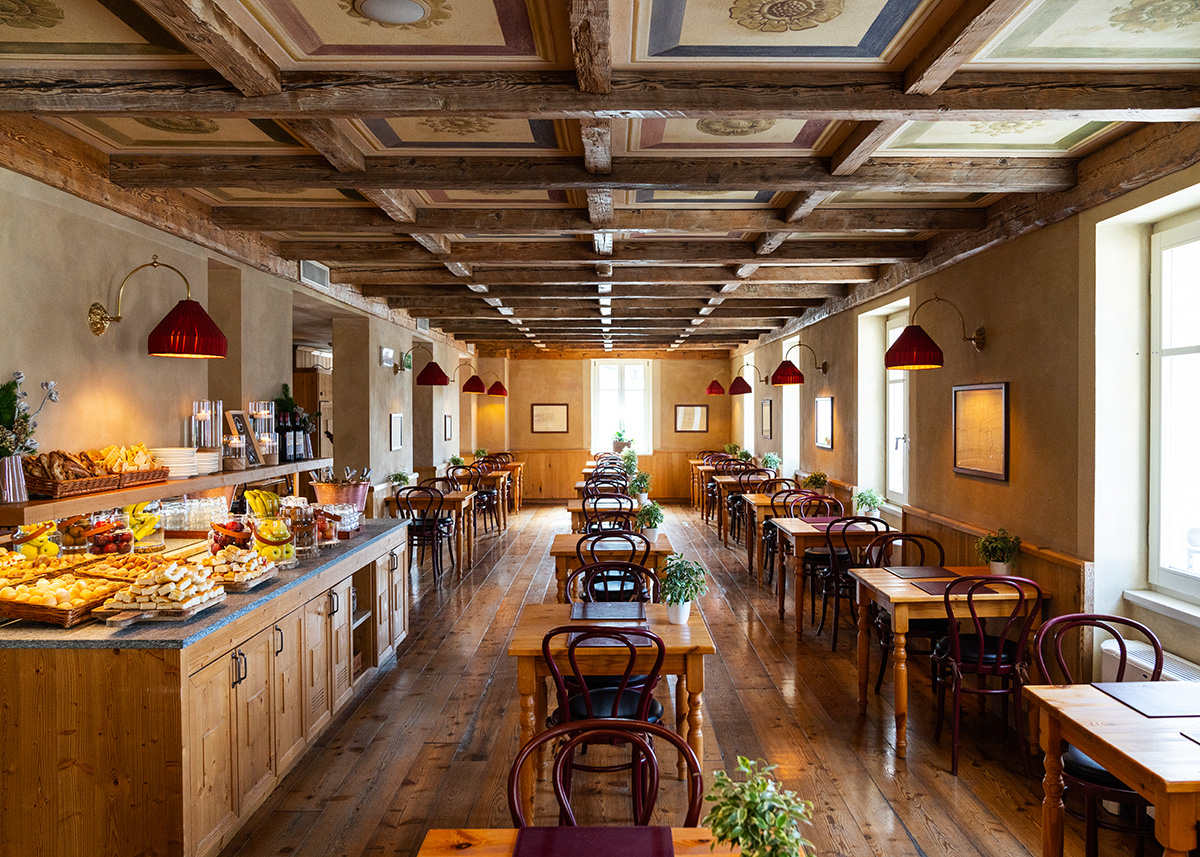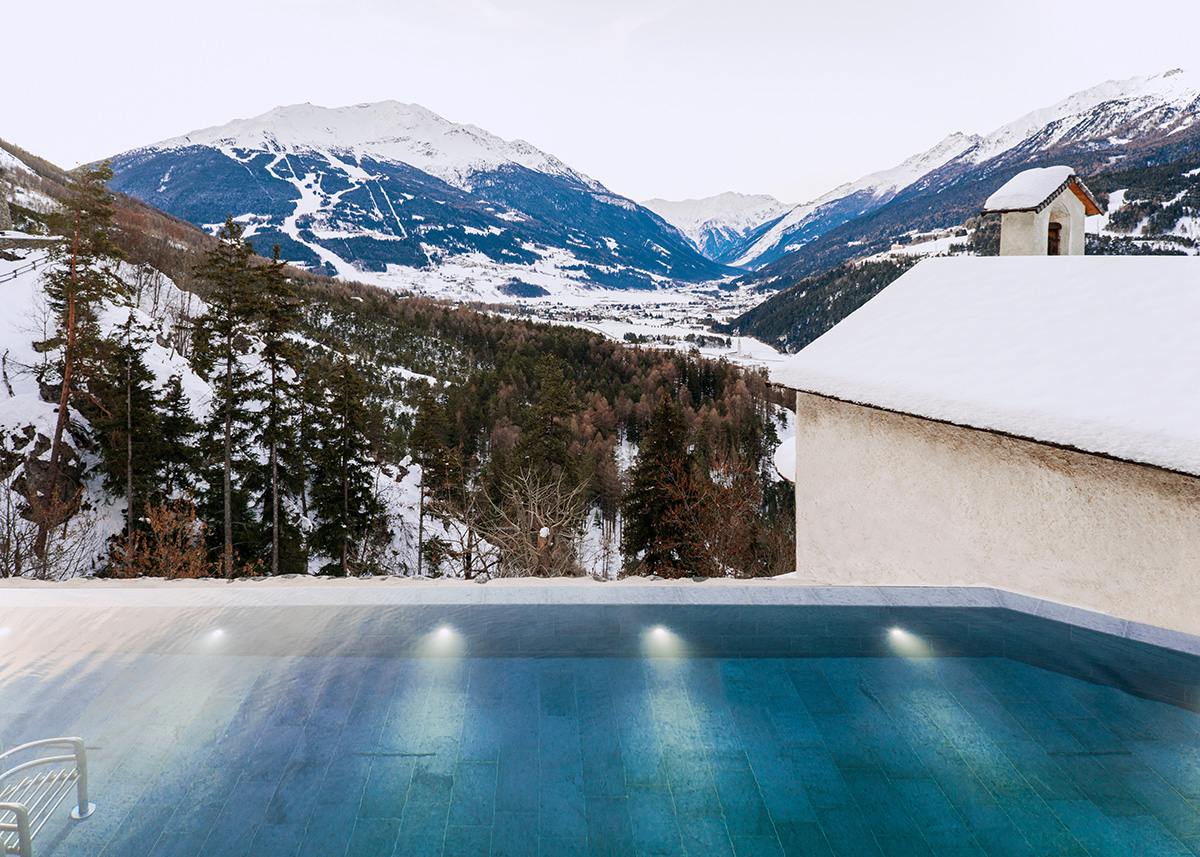 Early Bird Pricing ends 12/13. Book now to lock it in!

$1000 deposit to secure your booking. (See our updated booking policy!)

Space available for only 6 couples. Book early, this trip will sell out quickly!

Additional payment options available below.
5 nights lodging at the exquisite Bagni Vecci Hotel.
2 nights lodging at the Sunny Valley Lodge.
Magnificent, healthy Breakfasts.
Gourmet Valentine's Day dinner at the Sunny Valley Lodge.
(Includes any special dietary requirements)
Welcome reception upon arrival.
Bormio Ski Pass – 6 days of skiing.
On mountain coaching, hosting, guiding.
Wellness & Spa package at the Bagni Vecci.
Rental skis & poles for the week.
Alpin Luxe Skilebrity Gift Bag.
NOT INCLUDED:
Flight to Milan, Italy.
Transportation to Bormio.
Most dinners & lunches.
Medical, evacuation and/or cancellation insurance. We strongly recommend every guest who books an Alpin Luxe trip take out Travel Insurance that includes evacuation and medical coverage. Please click here for more information on Travel Insurance.
*Must provide proof of Insurance.
Alcoholic beverages.
Specific Spa treatments (other than inclusive).
Ski clothing, helmet, gloves, goggles and ski boots.
Early Bird Pricing ends 12/13. Book now to lock it in!

$1000 deposit to secure your booking. (See our updated booking policy!)

Space available for only 6 couples. Book early, this trip will sell out quickly!

Additional payment options available below.
As with most beautiful European resorts, travel is quite easy. The scenery is amazing and both the roads and trains are excellent. There are three ways to reach Bormio: Rental Car, Bus/Train or Shuttle. In advance of your trip, we suggest contacting Rome2Rio.com to make reservations for door to door service from the Milan Malpensa airport to the Bagni Vecci Hotel.
Luxurious beds / bedding
Natural care products
Flat screen TV
Safe
Mini-bar
Free Wi-Fi available throughout the building
Base layers (wool is best for travel)
Ski socks (wool or compression)
Mid-layer (wool, down vest or fleece pullover)
High quality outerwear (Wool, Gore-Tex or similar)
Gloves or mittens
Helmet (recommended)
Warm headwear (for off-piste)
Goggles
Buff or face and neck protection
Ski or snowboard boots
Lodge clothing (comfy sweats)
Mountain casual apparel for dinners (jeans, sweaters)
Regular boots (mud or snow)
Bathing suit (sauna, spa, hot tub)
Sunglasses
Sunscreen and Chapstick
Basic toiletries
Airline Tickets
Passport or ID
*Check in with us regarding COVID Testing and Travel Requirements
Extra goggle lenses
Extra pair of gloves or mittens
GoPro or Camera
This is a Confirmed360 Exclusive Experience.
If you are a member, enter your password below to book now!
If not, please contact us at info@alpinluxe.com or (877) 515-9765 .
stay up to date on the world's most breathtaking destinations, travel tips and more!