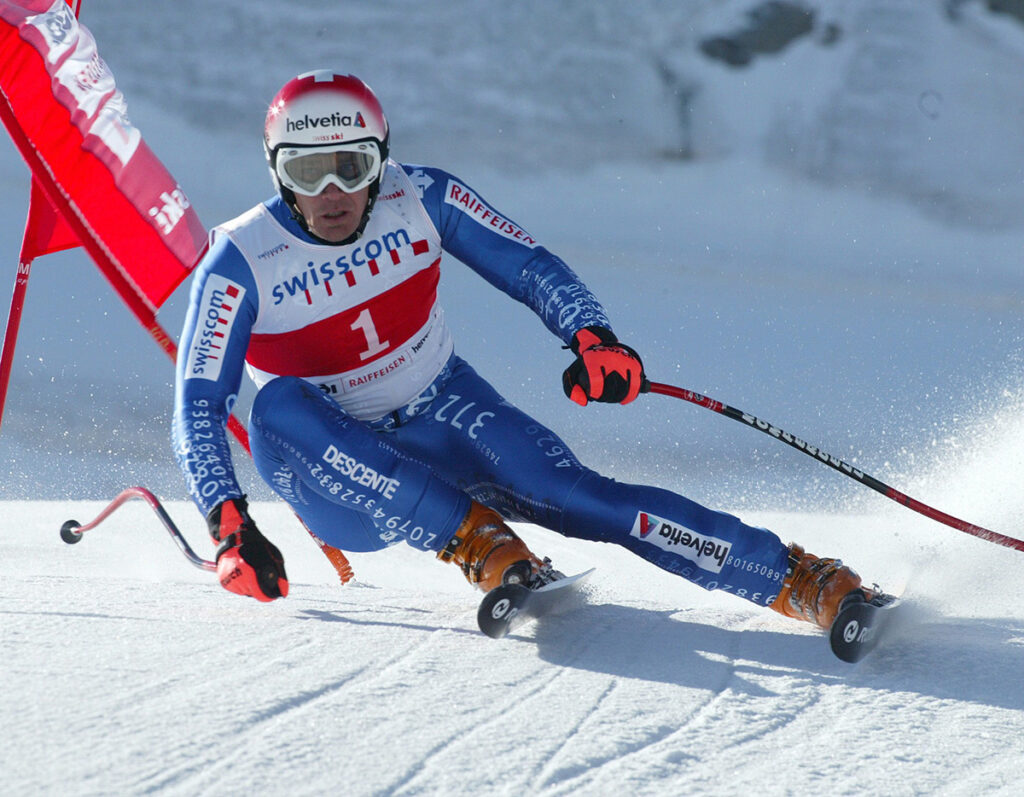 Bruno Kernen is a former Swiss alpine ski racer from Thun, in the Bernese Oberland. A member of the powerful Swiss Ski Team for 20 years, Bruno amassed an incredible 297 World Cup starts and earned four victories and seven podiums throughout his illustrious career. Bruno was a prolific speed skier and earned his most prestigious victory at the 2003 Lauberhorn Downhill in Wengen, Switzerland. As any elite athlete knows, winning on home turf is legendary. As a skilled veteran, Bruno saved his best races for the "big ones" – becoming 1997 World Champion in the Downhill and a silver medalist in the Combined in Sestriere, Italy. He followed these achievements with a bronze medal at the 2006 World Championship Downhill in St. Moritz, Switzerland, a bronze medal in the 2006 Olympic Winter Games Downhill in Turin, Italy and topped his career off with another bronze medal in the 2007 World Championship Super G in Åre, Sweden – which showed his incredible versatility in all alpine events.
Following his retirement from ski racing in 1997, Bruno spent 13 years working for Swiss and loves to golf and hike in the Alps. Most speed event skiers never slow down, and Bruno is no exception. He is Sales Manager of NOBEL Pharma Schweiz AG, owner of Skionline.ch AG and founder of Bruno Kernen Snowcamp – not to mention, an Ambassador of "Right to Play" – inspiring hope to children around the world to rise above. His quote says it all: "I am convinced that the values of sport contribute to a more peaceful and better world."
stay up to date on the world's most breathtaking destinations, travel tips and more!