Turning the Tide in the United States
In September of 2020, I was optimistic we would have a great ski season and the world would begin to open up. By October, COVID-19 cases and deaths began to spike and the door closed once again. Being the eternal optimist, I'm confident we're finally turning the tide on this pandemic – thanks primarily to the early success of the Pfizer, Moderna and Johnson & Johnson vaccines. We're not there yet, but I firmly believe we are finally on the cusp of normalcy – with a noticeable shift toward booking travel again!
The Light at the End of the Tunnel
Here are some of the first indicators that things are heading towards our new normal:
• COVID-19 cases have decreased by 20 – 40% each week for the past couple months.
• Nursing home deaths have fallen by more than 60% over the same timeframe. No matter what the deniers say, vaccines are powerful and do work!
• According to the White House, over 2.5 million people in the USA are getting vaccinated every day.
• The USA will have enough vaccines for all Americans by May.
• Israel has already offered a case study in vaccinations, with over half the population now inoculated. Of the initial 602,000 Israelis who received COVID-19 vaccines, only 21 contracted the virus and had to be hospitalized. Encouragingly, the numbers are better than typical flu vaccines. In the case study, only 3.5 people out of 100,000 were hospitalized with COVID-19 symptoms. By comparison, during a normal flu season, approximately 150 out of 100,000 people are hospitalized with flu symptoms.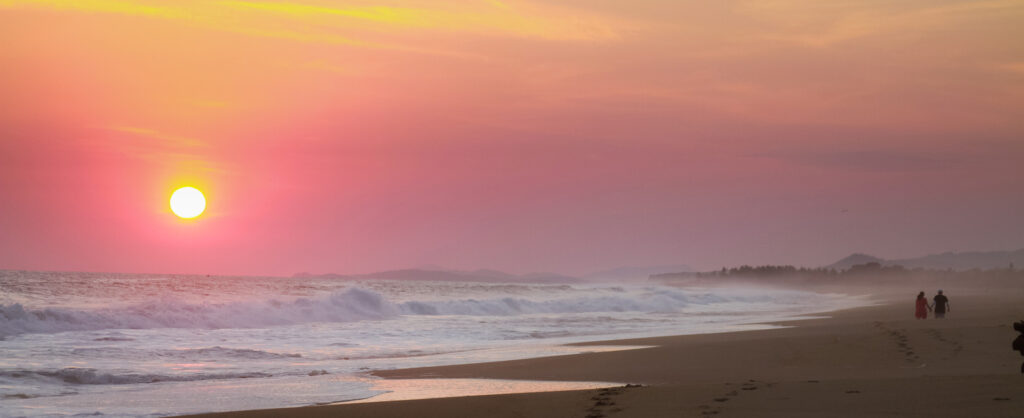 The world is not going to extinguish coronaviruses anytime soon as they often circulate for years, causing respiratory infections and the common cold. However, with vaccines and some discipline, we can make it manageable. At the current pace of vaccinations, we should be looking at something close to normalcy again by mid-summer.
For twenty years, my business took me to Asia three to four times a year. The one thing I got accustomed to were Asians wearing masks who had either cold or flu symptoms. By taking simple precautions like these to be more hygienic and protect others around us in public places, we will be able to greatly mitigate the effects of ALL contagious illnesses – not just COVID-19 – and potentially even avoid more deadly pandemics in the future.
Consumer Research: A Deep Desire to Travel
We've been cooped up for a year now, so those who love to travel are desperate to hit the road again. How desperate? Here's what travelers said according to a recent survey by travel search site, Trivago:
• More than 80% of people polled said "travel" is part of a well-balanced life.
• 48% said they would give up their job to travel.
• 38% indicated they would give up sex for a year – just to travel!
• One in five said they would even dump their partner if it meant they could take a trip.
American Express closely monitors consumer trends and have recently found that luxury travel will be different going forward. According to their research, today's consumers say that personalized experiences (82%), cleanliness (81%), and privacy (79%) are the most desirable luxury amenities. Quality over quantity is paramount – which is exactly what Alpin Luxe provides for its clients.
In addition, through their Amex Trendex* survey research division, space and privacy is becoming a priority for luxury travelers. 80% of survey respondents indicate they are even willing to travel to destinations during the offseason so that it's less crowded. Similarly, they've also seen increased interest in customers searching for unique getaways. There is also a strong desire to be outside and experience nature. 60% of respondents indicate that outdoor activities are more important and the majority of respondents are more likely to travel to beach resorts (69%) or the countryside (56%) for a vacation destination now compared to prior to the pandemic.
Domestic Travel, which includes destinations like Mexico and the Caribbean, will continue to grow as winter wanes and spring fever kicks in. However, travel will be a different animal going forward and quite honestly, I'm happy about it. With airline deregulation back in the late 70's, we were happy to see lower airfares, but with any type of deregulation, profits take precedence over service. It wasn't long before airlines began to cut back on amenities, meals and cleaning services. The pandemic will not bring back the amenities or meals, but they have forced the airlines to maintain really clean aircraft. We can expect the quality of flights to go up thanks to new precautions put in place.

International Travel Status
International travel will be slower to kick back in, but it's at least in view now. Europeans are currently behind in the distribution of vaccines, however, with a small population base they will catch up quickly. We anticipate being able to fulfill bookings on our September/October European trips – and a full slate of ski trips next winter and beyond. However, post pandemic international travel will look a bit different since your last trip.
Travel experts all agree that 2022 will be a huge travel year, so plan accordingly as resorts and hotels will book up quickly. There is an enormous amount of pent up demand! Remember, 38% of travelers are willing to give up sex for a year just to take a trip! If you want to travel, PLAN AHEAD and start booking now!
Some New Requirements and Standards
There's a lot you need to plan for when you commit to a vacation! We know how much stress can be involved in packing, coordinating, finding lodging, and more. That's why all Alpin Luxe trips are All-Inclusive. All you have to do is get yourself on a plane, and once you reach the destination, we take care of everything else! That being said, here are some important new changes that you should be aware of when traveling in a post-pandemic world.
Number one – get your vaccination! Airlines will most likely recommend vaccinations, but they will require (at the very least) proof that you have had a recent, valid COVID-19 test for those who cannot receive vaccines. Vaccine deniers beware – you may face additional requirements or restrictions in order to travel, including showing a negative COVID-19 test for certain hotels, resorts, events and more.

Already in the works, there will be multiple digital "proof of vaccination" platforms available for your phone. Just as it is with certain countries requiring yellow vaccination certificates, Digital Travel Passes or Digital Vaccination Passports will soon become the norm. Here are three of the most popular apps that are (or will be) available at iOS and Android app stores:
CommonPass
AOKPass
IATA Travel Pass
Until herd immunity against COVID-19 is achieved, we recommend wearing masks in public places and continue to use hand sanitizers. As travel ramps up, airports that have been sparsely populated will soon be crowded again. A little vigilance and discipline go a long way to ensure we all remain healthy and safe.
Nobody is quite sure what the airline policy for wearing masks onboard will be when a majority of travelers have been vaccinated. Until this is determined, we still recommend wearing a mask in close proximity to others – especially in coach class.
Thankfully, COVID-19 vaccines will allow the world to open again and our travel desires fulfilled. If anything, this pandemic has shown us how precious travel is for one's well-being, our soul and peace of mind. Life is short and there is a lot to see and experience in the world during a lifetime. Get ready to join us for some of the most incredible travel experiences on earth!
* The Amex Trendex online poll was conducted by Morning Consult between January 15-24, 2021 among a national sample of 1,000 travelers in Australia, Canada, India, Japan, Mexico, and the U.K., and 2,000 in the U.S. $70k+ USD household income (HHI) equivalent in Australia, Canada, Japan, the U.K. and the U.S., $50k+ USD equivalent HHI in Mexico, and $20k+ USD equivalent household income in India. Travelers defined as adults who traveled by air at least once in 2019. Results have a margin of error of plus or minus 2 percentage points in the U.S., plus or minus 3 percentage points in the other countries.
Get subscribed so you never miss out on our travel blogs, tips, stories, news and more!
(No spam, just awe-inspiring bucket list items. We promise.)
stay up to date on the world's most breathtaking destinations, travel tips and more!